Of the cuisines I love, Thai food is one that I can never get enough of. We've all been to Thai restaurants with multi-colored curries, pad thai with ketchup, and dangerously unpredictable "star" rating systems. While I have no complaints picking my curry color of the week, it's refreshing to see a menu that breaks the cookie-cutter nature of many restaurants. While Manao Thai offers their street food renditions of simple dishes we're all familiar with, such as phad thai and phad see ew, the menu also presents a variety of other traditional Thai dishes new to us.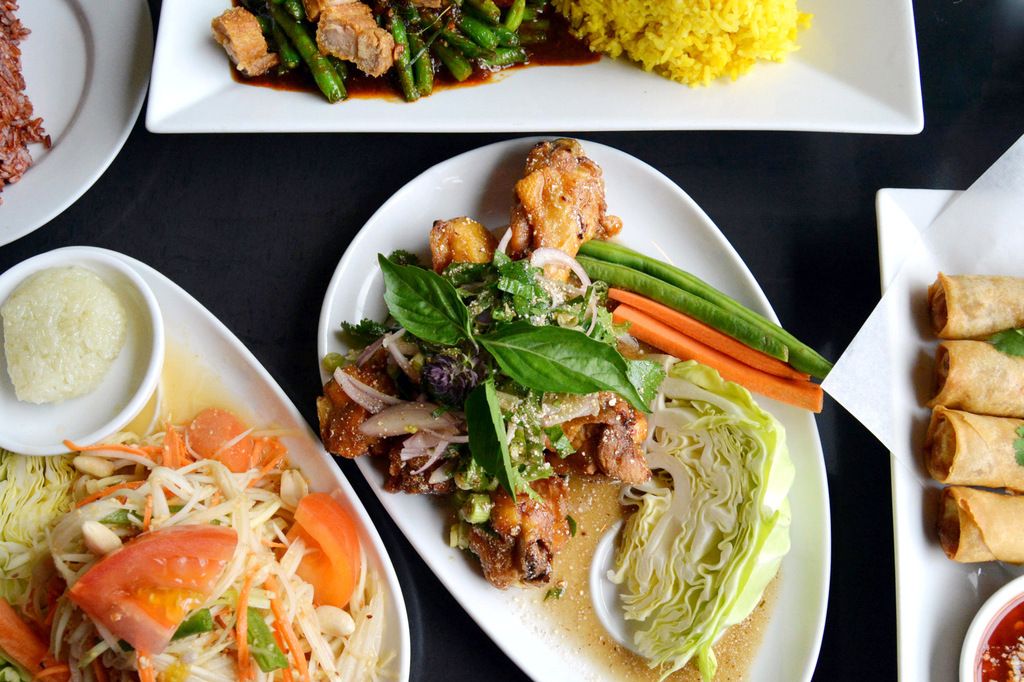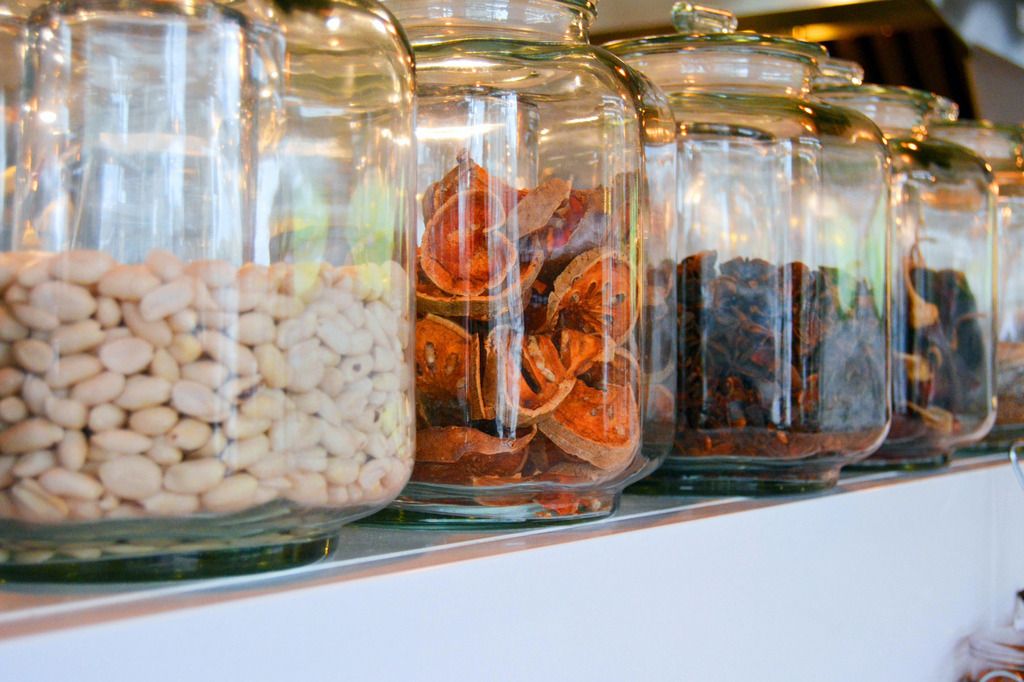 The casual street food establishments in Thailand provided co-owners Montida Lertkiatsakul and Teeraya Cezeaux, the inspiration they were looking for when they built this bright and open restaurant from the ground up in 2014. The interior is a perfect custom mix of industrial and traditional with a modern pop. A large menu board and order counter in front of an open kitchen works perfectly for the busy and active atmosphere of Capitol Hill. While we ate there, we witnessed a consistent stream of people cycling through the restaurant, many making use of the easy walk up ordering.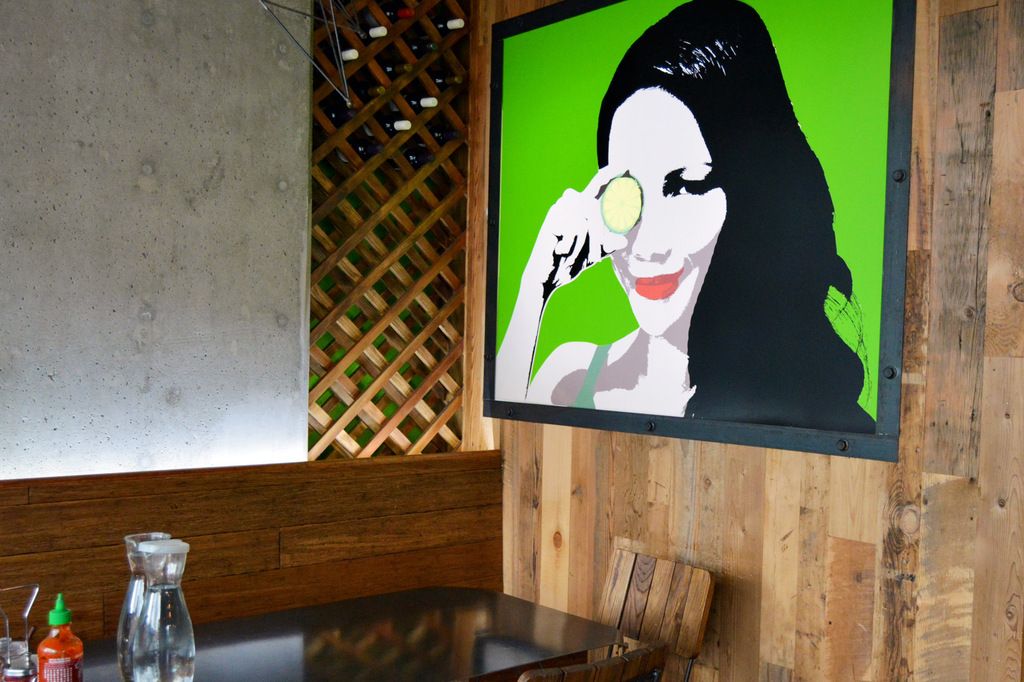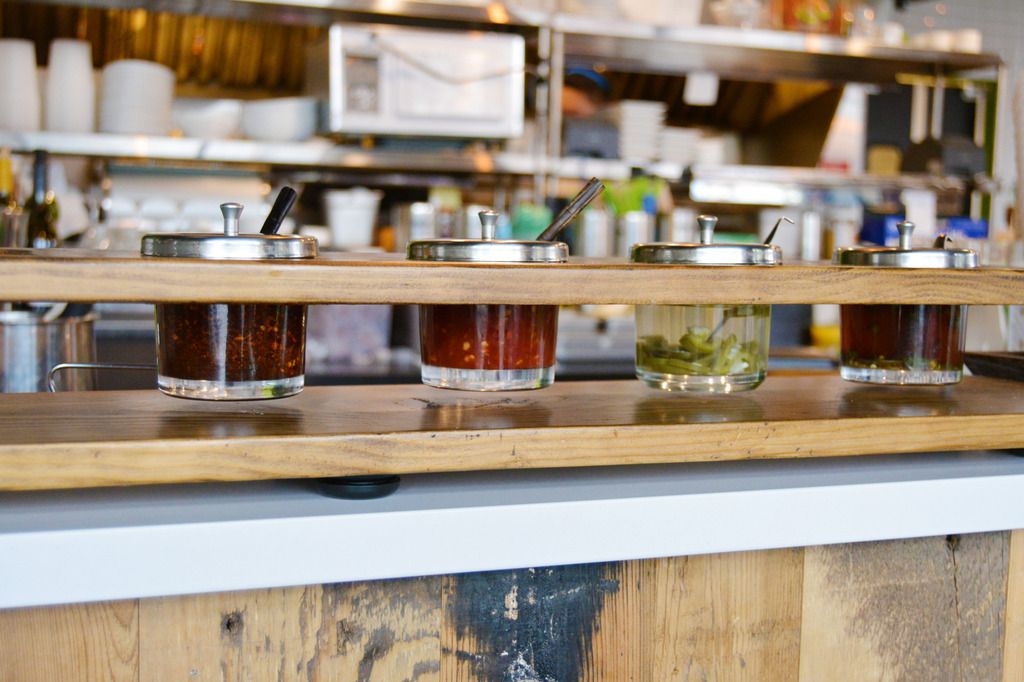 We ordered our two main dishes due to a recommendation and chose two appetizers that sounded interesting to us. Needless to say, we were not disappointed.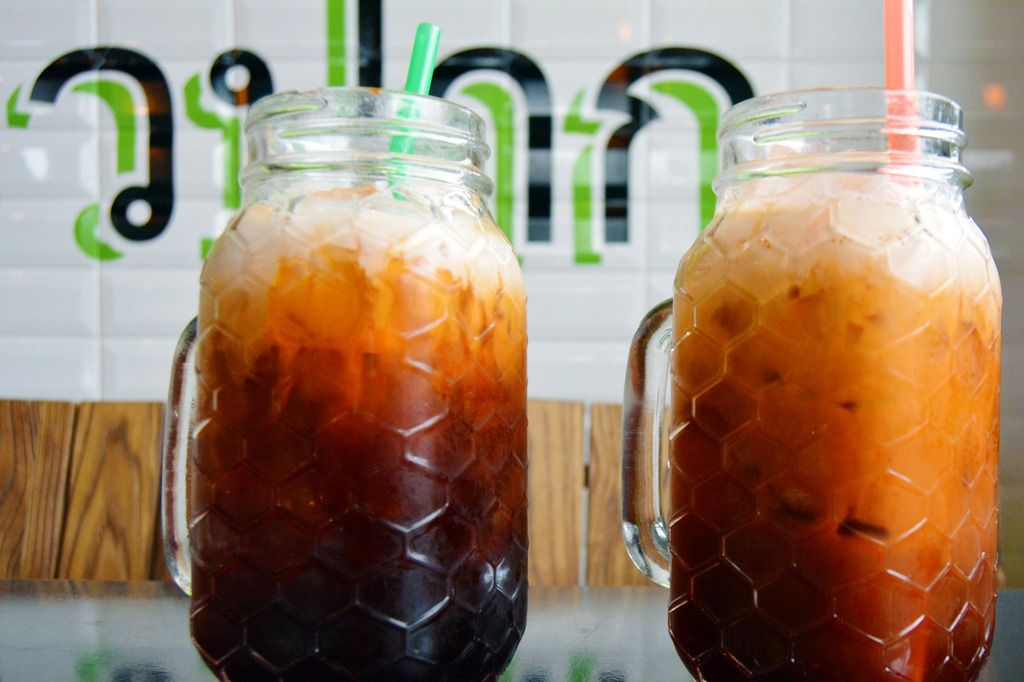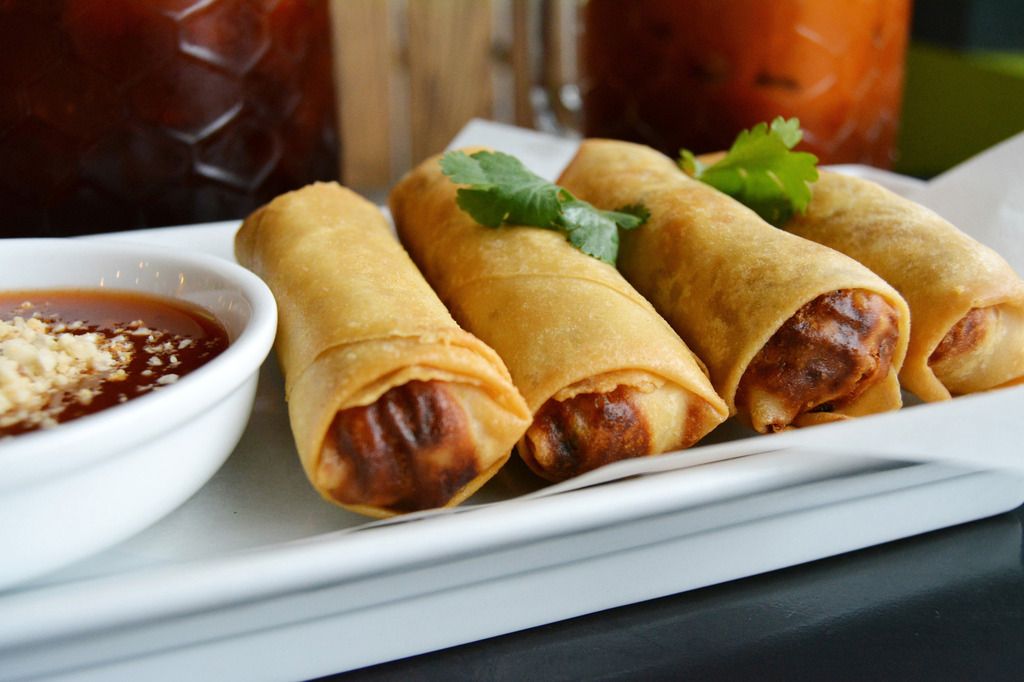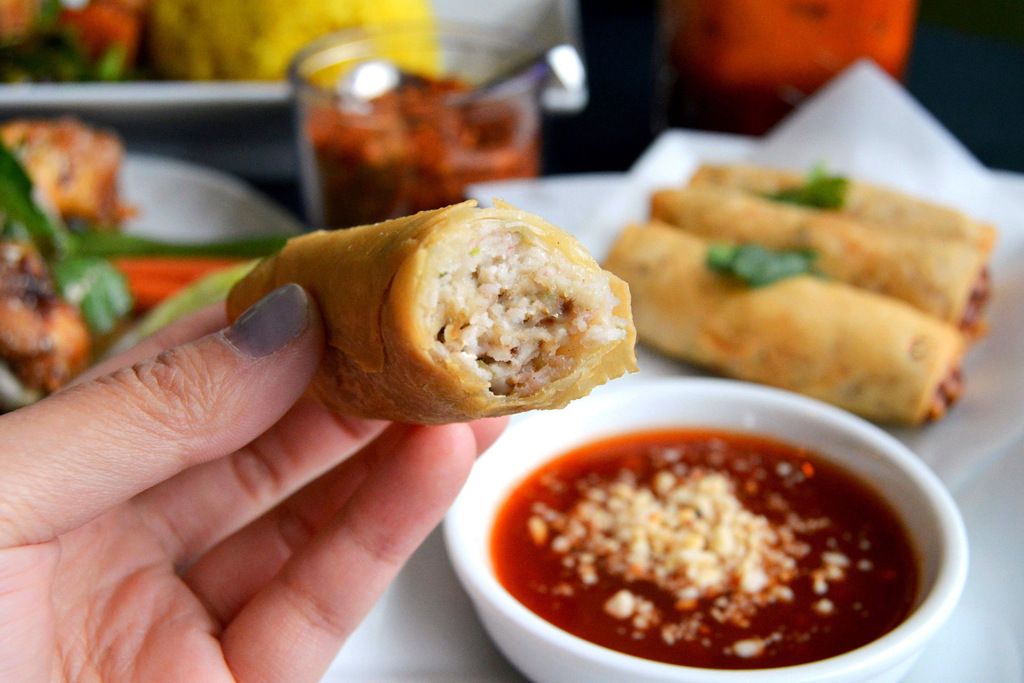 I was finally able to try Manao Thai's taro crispy rolls, something I was eyeing for a while now. The taro, water chestnut, and shiitake mushroom filling was amazing. Although it was deep fried, it was not greasy at all! I did my grease assessment by looking at the parchment paper the rolls were served over and by giving the rolls a squeeze. No puddles or giant oil stains for either. It paired perfectly with the sweet homemade plum sauce.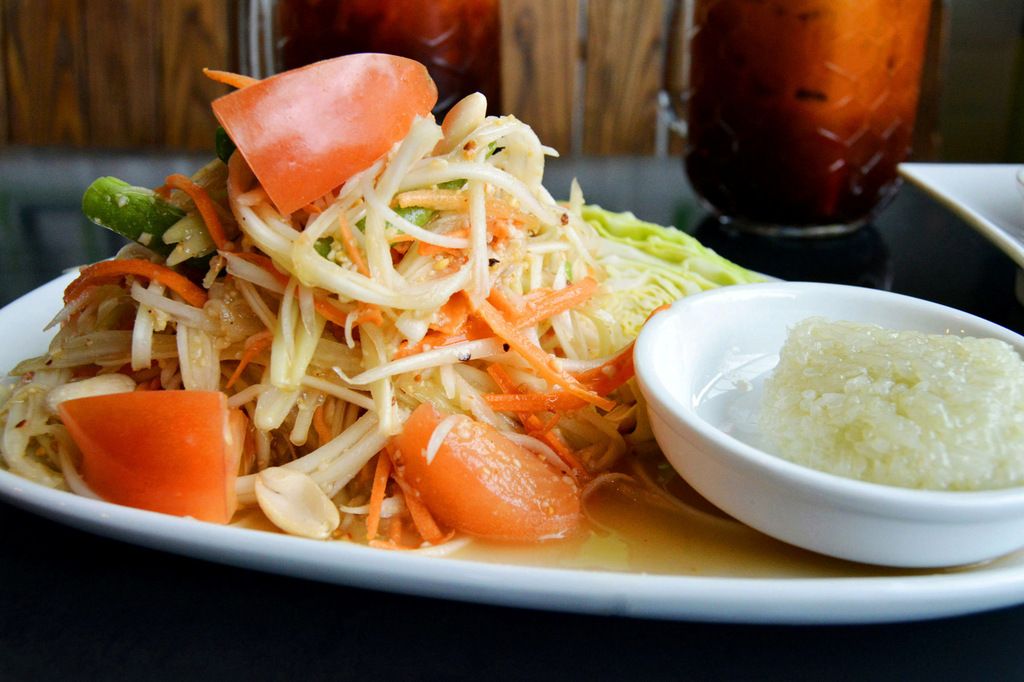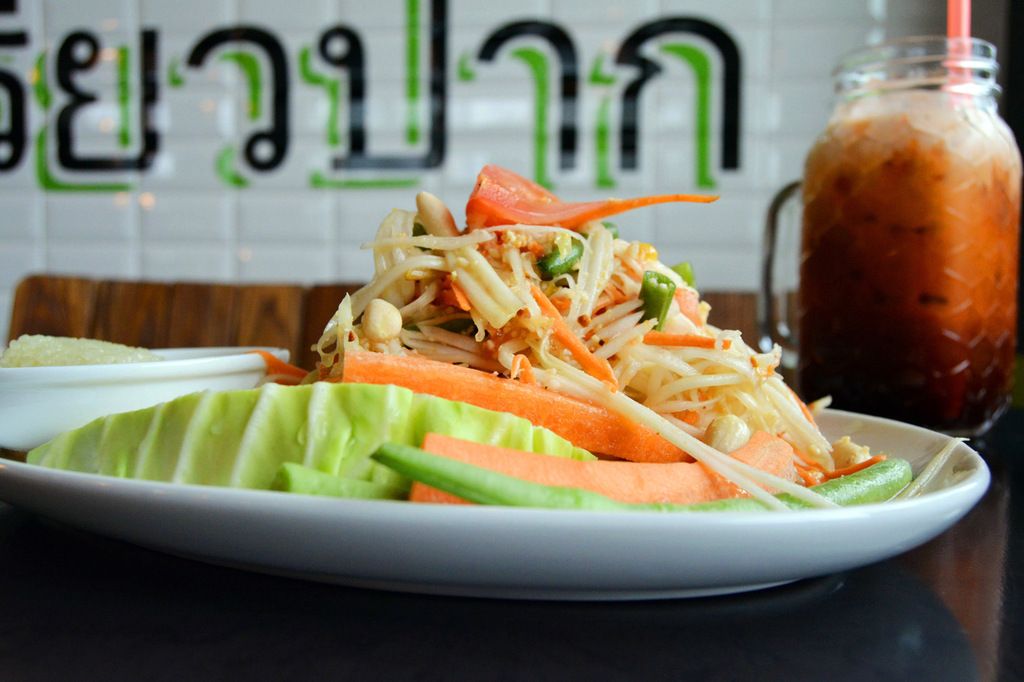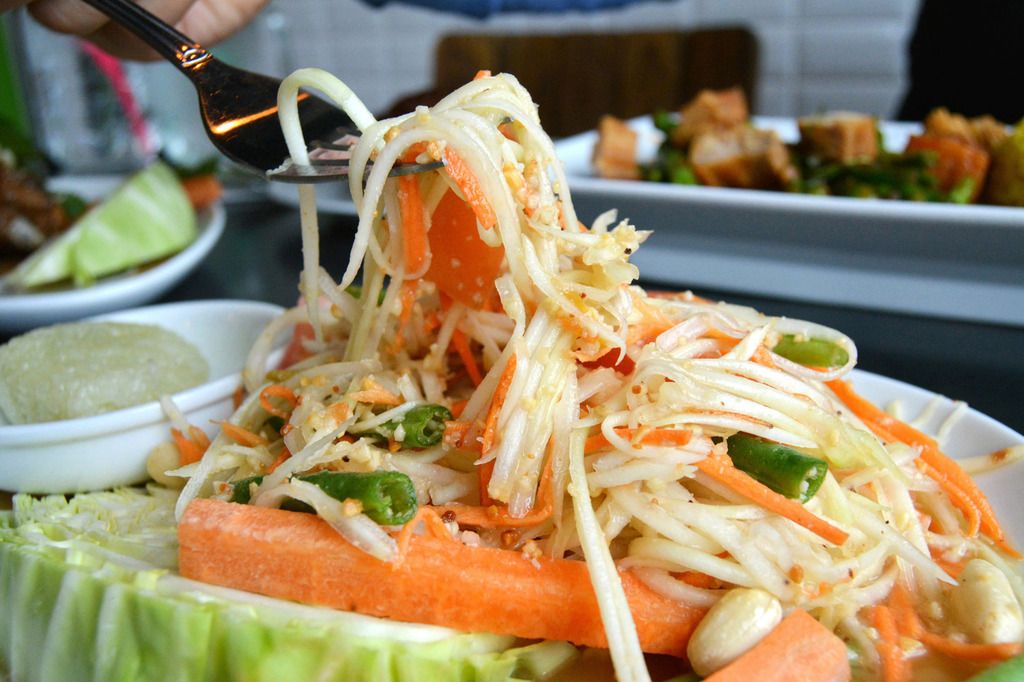 Papaya salad usually has fish sauce in it, preventing me from being able to try it. Manao Thai uses vegetarian alternatives for both fish and oyster sauce, so I was able to enjoy this tangy mix of green papaya, tomato, carrot, and green bean. It was served with a small pillow of pandan leaf sticky rice to soak up the delicious and refreshing sauce.
The deep fried wings were coated with a tangy sauce made with crispy rice. If you enjoy pungent flavors, then this appetizer is for you. Some people don't particularly like the flavor profile of fish sauce, but SHU enjoys it on occasion when it's done right. The sauce was a little sweet, but mostly savory, with a small kick of heat. He was particularly impressed because although these wings were tossed and sauced, the wings remained crispy throughout our entire meal.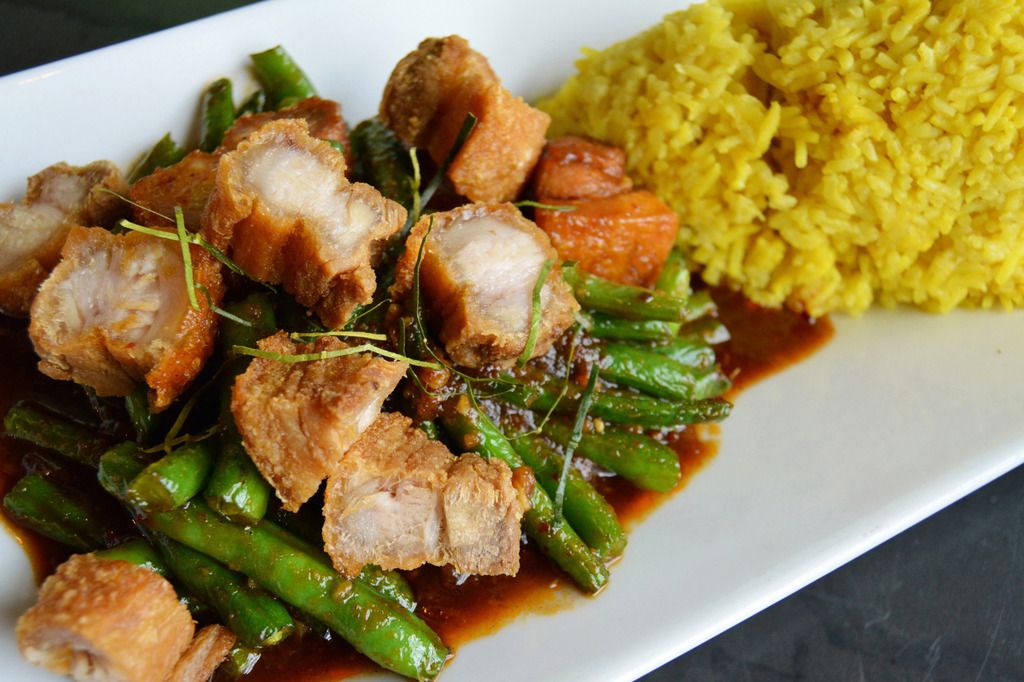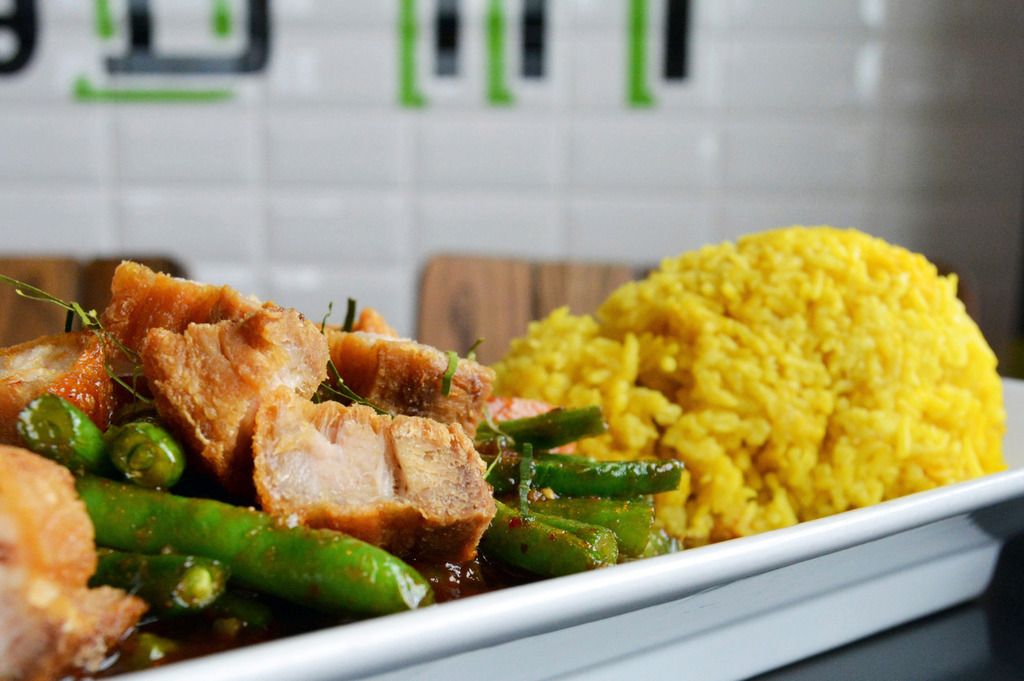 The Phad Prik Khing, Crispy Pork Belly was definitely the highlight of SHU's meal. If you love Sui Yuk for its crackled skin, then you'll love Manao Thai's pork belly. It's crispy on all four sides for an extra satisfying crunch. Each bite into the crackling and layered pork belly still had a tender and juicy center. The pork was served over green beans with a red curry paste flavored sauce. As much as we love creamy Thai curries with coconut milk, SHU said it was so refreshing to enjoy the flavor and aromatics from the blend of kaffir lime leaves and spices unmuted.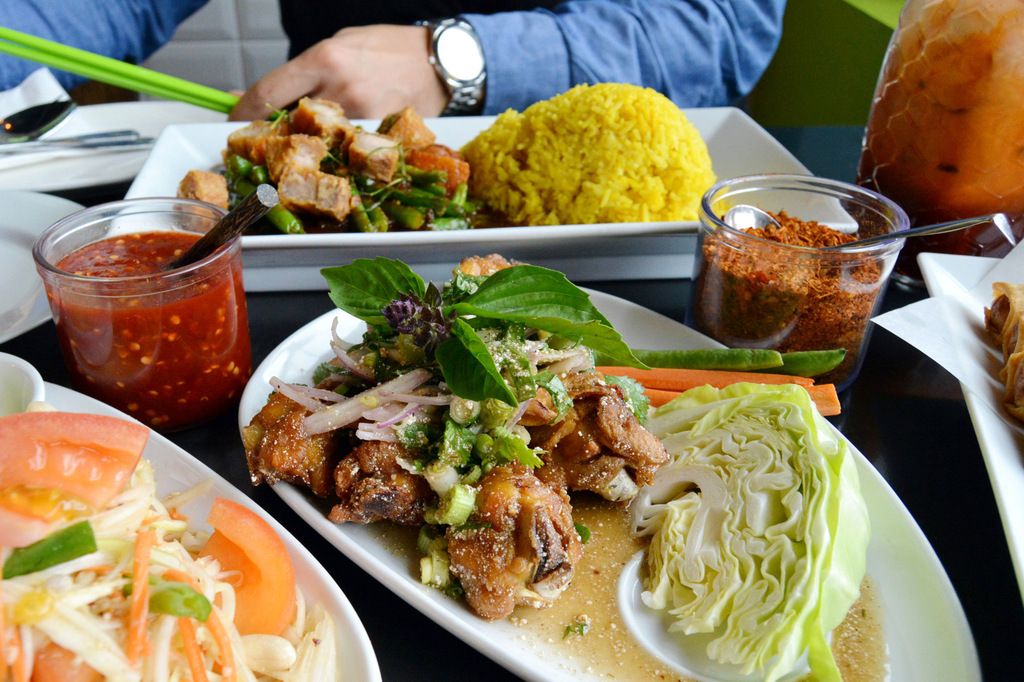 We felt that the menu did not have too many overlaps and it seemed like it would be easy to create a full meal and be able to taste each dish's flavor distinctly. All the dishes we tried had an element of sweetness that balanced well with the saltiness of fish sauce (vegetarian alternative in my case) and the tanginess of lime. I'm the girl who always orders 5 "stars" at Thai restaurants. I realized half way through our meal that I hadn't even touched the condiment jars because my food was flavored perfectly as is. When Thai food is made right, there should be no extremes, just a balance of salty, sour, spicy, bitter, and sweet.
I have never been to Thailand. But from my research and Seattle food experiences, it's clear that SHU and I have a lot more to explore about the food and cultures of the regions in Thailand. As for Seattle, I think we can always do with a few more good Thai restaurants that follow what Mano Thai Street Eats has to offer.